Former Real Madrid forward believes Leo Messi needs him
Ronaldo urges Messi to leave Barcelona and follow him to Italy 'accepting the challenge'
However, CR7 'respects' Leo's decision to be at Barca and calls him a great guy
"I don't miss him," Ronaldo said in an interview with Tuttosport when asked about Leo Messi. "Maybe he misses me. I played in England, Spain, Italy and Portugal and he's still in Spain.
"Maybe he needs me more. I'd like him to come to Italy one day and accept the challenge, like I did.
"But I respect if he's happy in Barca. He is a great player, a great guy, but here I don't miss anything. This is my new life and I am happy."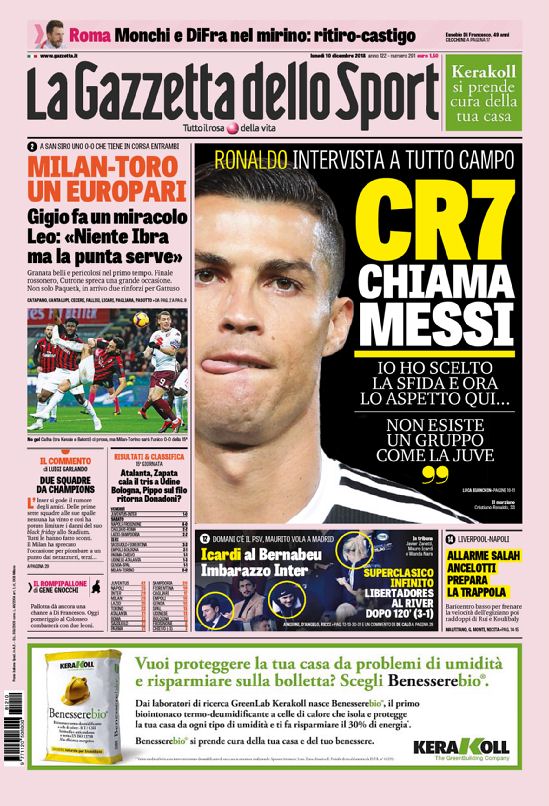 Cristiano Ronaldo joined Juventus in summer 2018 after nine years at Real Madrid. Before arriving in Spain, the striker played for Manchester United in the Premier League and Sporting CP in Liga NOS. All in all, Ronaldo scored 584 goals in 780 matches in four leagues during 17 seasons at the top level.
Facebook Comments