The Dane's deal expires in 2020
Real Madrid see him as ideal Luka Modric replacement
However, Tottenham are adamant: they want €250m for their star
Besides, Los Blancos are slightly concerned about his muscular problems
Luka Modric might be a favourite to win the Ballon d'Or on Monday, but Real Madrid are already thinking how they will replace the Croatian midfielder going forward.
And they already have a favourite candidate, according to Marca. Tottenham's Christian Eriksen.
However, there is a serious problem. AS Marca put it, Premier League transfer fee demands are 'crazy'. Spurs chairman Daniel Levy will demand €250m and isn't going to make Real Madrid a discount, even though the Dane's deal with the North London club expires in 2020.
Madrid also has another slight concern about Eriksen – his reemergingmuscular problems, the same as Gareth Bale has.
Spurs boss Pochettino has recently confirmed that the club bosses are 'working hard' in order to extend Eriksen's contract. Independent quote the Argentine as saying: "He knows [and] we know what we're doing and of course we're working hard. The club's working to try to take the best decisions. Christian is going to take I think the decision that is best for him."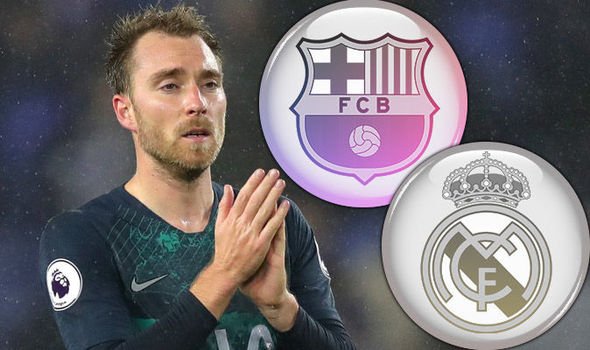 Along with Neymar, Eriksen is Los Blancos' major transfer target for next summer as the club are mindful they could either lose Modric at the end of the season and that the Croatian is now 33 so his influence could soon wane.
Barcelona have also been strongly linked with the Dutchman during the summer, however, Blaugrana lately cooled their interest as they decided to focus on Paul Pogba, Frankie De Jong and Adrien Rabiot.
Facebook Comments