Festivals don't have to be huge and commercial. We look beyond the best-known events to pick out 10 alternative parties in incredible locations from £35 for a weekend.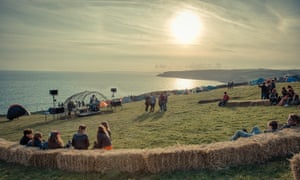 Masked Ball, Cornwall
Vibe Non-stop party
Headliners Fort Romeau, Horse Meat Disco, Optimo
A slew of chic, boutique, dance music-orientated festivals have joined the UK circuit over the past few years. Houghton, Farr, Gottwood and Field Maneuvers are among those that have made an impression but one that's had far less attention – despite running since 2009 – is Masked Ball. The three-day, non-stop party (that's right, this year it has a coveted 24-hour music and alcohol licence), has a lineup that includes cosmic disco selector Daniele Baldelli, Hot Chip's Joe Goddard, Boca 45, Mr Thing, Horse Meat Disco, Fort Romeau and Paramida. The bi-annual festival takes place in spring and autumn (a Halloween edition), with secret dancefloors, "nano-venues" and dens to explore. • 25-28 May, £85 for weekend ticket including camping, maskedball.net
Kala, Albania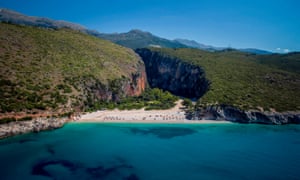 Vibe Beats on the beach
Headliners Tom Misch, Roy Ayers, Todd Terje, The Black Madonna
With much of Croatia saturated with festival goers, it's no surprise promoters have moved on to a quieter stretch of the Adriatic. Kala, debuting this year on the Albanian coast, promises seven days of dancing by a gorgeous beach and a lineup featuring exactly the kinds of acts you'd want to hear in the sunshine: from deep house DJ Jayda G to legendary reggae crew Trojan Sound System, not to mention the man behind one of the greatest summer anthems of all time, Roy "Everybody Loves The Sunshine" Ayers.
• 20-27 June, packages from £320 including ticket and hotel accommodation, kala.al
Terraforma, Italy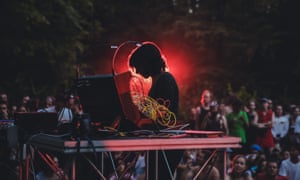 Vibe Dancing … and thinking
Headliners Plaid & Felix's Machines, Don't DJ
Ready for its fifth birthday, Terraforma fosters an atmosphere of artistic experimentation in Villa Arconati, a baroque palace and gardens just outside of Milan. The classic setting belies programming that is grounded firmly in the now. This year's lineup features Plaid & Felix's Machines, a one-of-a-kind show featuring surreal musical sculptures; DJ and producer Nkisi decolonising the dancefloor music; and Donato Dozzy, an Italian producer known for hypnotic sounds that probe deep into the mind.
• 29 June-1 July, €95 for three days including camping, terraformafestival.com
Nova Batida, Lisbon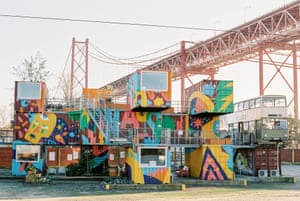 Vibe Block party
Headliners Little Dragon, Mount Kimbie, Maribou State (live)
A new festival in a city that already boasts a vibrant nightlife scene, Nova Batida takes over the courtyard, warehouses and disused tram terminals of LX Factory and adjacent Village Underground Lisboa. The lineup features international acts, such as Little Dragon and Seun Kuti with Egypt 80, and local talent like DJ Marfox, who took the sound of Lisbon's ghetto's global. It's a festival worth planning a city break around, and the organisers will be running trips to Lisbon's surf beaches, as well as morning yoga classes.
• 14-16 September, €99 for weekend pass, novabatida.com
Cappadox, Turkey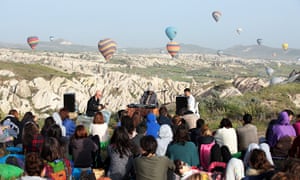 Vibe Magic in the mountains
Headliners Mulatu Astatke, Kalben, Nicola Cruz, Christian Löffler (live)
For an out-there festival setting, the landscape of Cappadocia scores pretty highly. Surreal rock formations, often described as "fairy chimneys", jut out of the earth, while plains stretch to the horizon. The festival, now in its fourth year, combines music (programming leans towards jazz), food and art. With sunrise and sunset concerts taking place, the festival organisers know how to showcase the event's otherworldly setting.
• 14-19 June, tickets from £72, cappadox.com
Kolorado, Hungary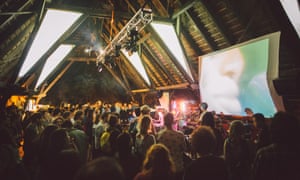 Vibe Flamboyance in the forest
Headliners Kelela, Wavves, Ebo Taylor, Tops
Hungary is home to Budapest's 400,000-strong Sziget, one of Europe's biggest festivals, but if you're looking for something more low key, head to Kolorado and the boutique weekender in a forest on the outskirts of the city that merges "a love of music and nature". Headliners include leftfield R&B star Kelela and Virginia producer Chino Amobi of NON, a community of musicians that straddles the African diaspora. Clubbers will be drawn by DJs including the incredible Lena Willikens, playing back to back with Vladimir Ivkovic, and UMFANG, who set up the influential techno feminist crew Discwoman.
• 13-17 June, from £35 for weekend ticket, kolorado.hu
Pete the Monkey, France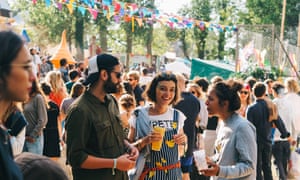 Vibe Family fun
Headliners TBA
Created to help raise money for the largest monkey reserve in Bolivia (hence the name), Pete the Monkey is a family-friendly festival in the seaside village of Saint-Aubin-sur-Mer in Seine-Maritime, Upper Normandy. The lineup is yet to be released but expect a summery blend of indie pop, disco and electronic – past acts include Acid Arab, Blue Hawaii, We Were Evergreen, Songhoy Blues and Nicola Cruz. For another boutique party, right in the centre of France, take a look at Chateau Perché in Allier, an intimate festival held in Chateau d'Avrilly, attracting around 5,000 people in elaborate costumes for a weekend of dance music, art and performance.
• 12-14 July, from £91 for weekend ticket including camping, petethemonkeyfestival.com
Pohoda, Slovakia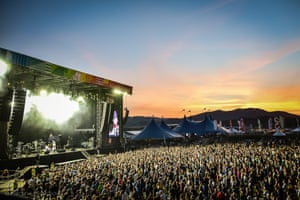 Vibe Big but friendly
Headliners Chemical Brothers, Jamie Cullum, St Vincent, Glass Animals
It's big, the lineup is bold and it's been running for two decades, yet few UK festivalgoers have heard of Pohoda. But at €99 for Slovakia's biggest arts and music event, it's well worth the trip. This year headliners include old-school ravers The Chemical Brothers, art rocker St Vincent, reggae legend Ziggy Marley and the inimitable leftfield rapper Danny Brown. The easy-going festival prides itself on its laid-back crowd and well-facilitated site, which sees around 30,000 visitors a day enjoying not just music, but visual art, film, literature and theatre.
• 5-7 July, from €99 for weekend ticket including camping, pohodafestival.sk
Skye Live, Scotland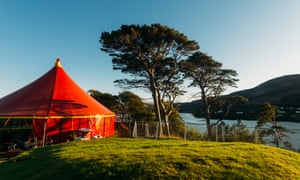 Vibe Island adventure
Headliners Denis Sulta, Ves- sels, Pictish Trail
If you're looking for a Highland adventure, then consider timing your trip to coincide with Skye Live. Now in its fourth year – plugging the gap left by the now-defunct Isle of Skye Music Festival. Denis Sulta and Eclair Fifi, two of Scotland's best-known young DJs, are on the bill, along with Leeds-based band Vessels and local Hebridean indie pop musician Pictish Trail. Festival goers can camp nearby or book accommodation in or around Portree, the largest town on Skye, which makes the perfect base for exploring the island.
• 21-22 September, £104 for weekend ticket including camping, skyelive.co.uk
Waking Life, Portugal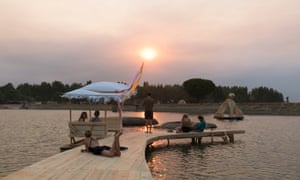 Vibe Far out … literally
Headliners DVS1, Objekt, Huerco S, Andy Stott, Maayan Nidam
An event with a distinctly creative approach, Waking Life is an arts and music festival in Crato, northern Alentejo. The isolated surroundings are key to the concept of the festival, which aims to evoke a sense of environmental responsibility, while fostering a mind-bending party atmosphere. The lakeside stages will be graced by DJs spanning the electronic music underground, from big-name techno to ambient, while elsewhere guests can explore and engage with immersive performances, workshops, art installations and cinema. 
• 15-19 August, €105 for a five-day pass, weekend ticket €75, 
Facebook Comments